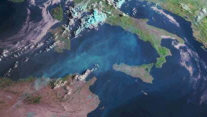 In this Meteosat image from the 30. August 2007 thick smoke can still be seen drifting southwesterly from the fires along the Italian Campania.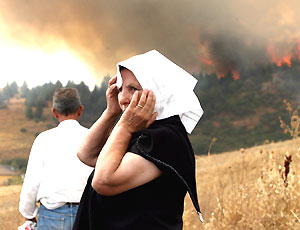 After a long fight, the fires in Italy are still not under control. Yesterday the fires entered the Park of the Villa Ada in Rome, the nature preserve
Park Veio
and they continue to burn wild in many parts of the South.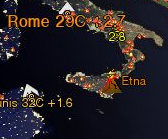 In this MODIS image the various fires covering Italy are shown as red dots.